Tijd is kostbaar! Als het om tijdsbesparing en efficiëntie van vastgoedondersteuning gaat, is Real Estate Support dé perfecte applicatie voor uw vastgoedbedrijf.
Dankzij de applicatie vastgoedondersteuning kunt u zich richten op het ondersteunen van huurders, terwijl wij ons bezighouden met het optimaliseren van alle support gerelateerde back-officetaken.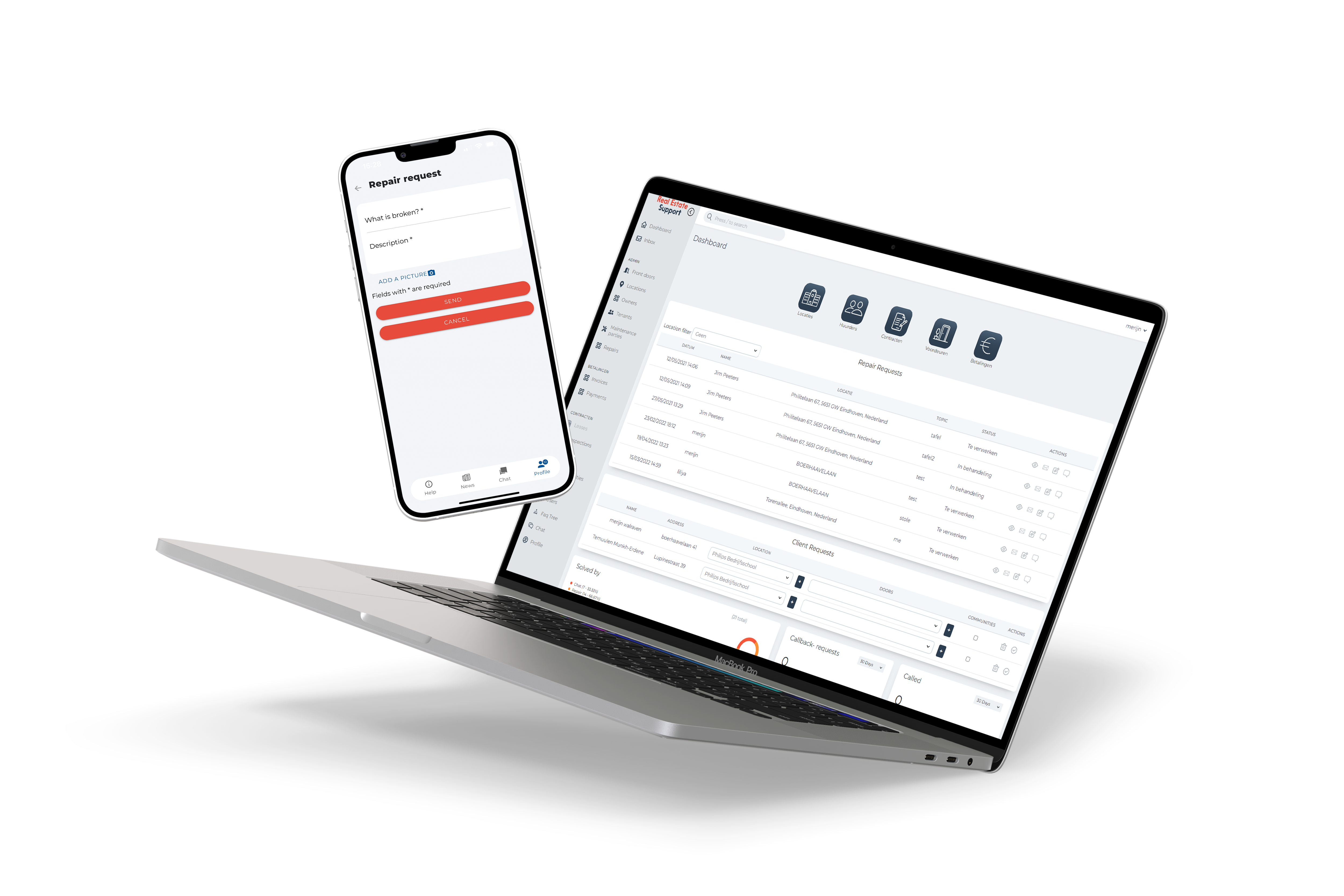 +40 modules om uit te kiezen!
Razend snel & onwijs betaalbaar
In één klik vastgoed beheren
Persoonlijk en op maat gemaakt applicatie
Een gepersonaliseerde vastgoed
applicatie? Real Estate Support!
Als u op zoek bent naar een gepersonaliseerde vastgoed applicatie op basis van al uw support gerelateerde problemen? Dan bent u bij Real Estate Support aan het juiste adres. U kunt kiezen uit meer dan 40 aanpasbare modules! En nog beter nieuws, ons team kan nieuwe modules ontwikkelen om voor uw bedrijf de perfecte applicatie te creëren.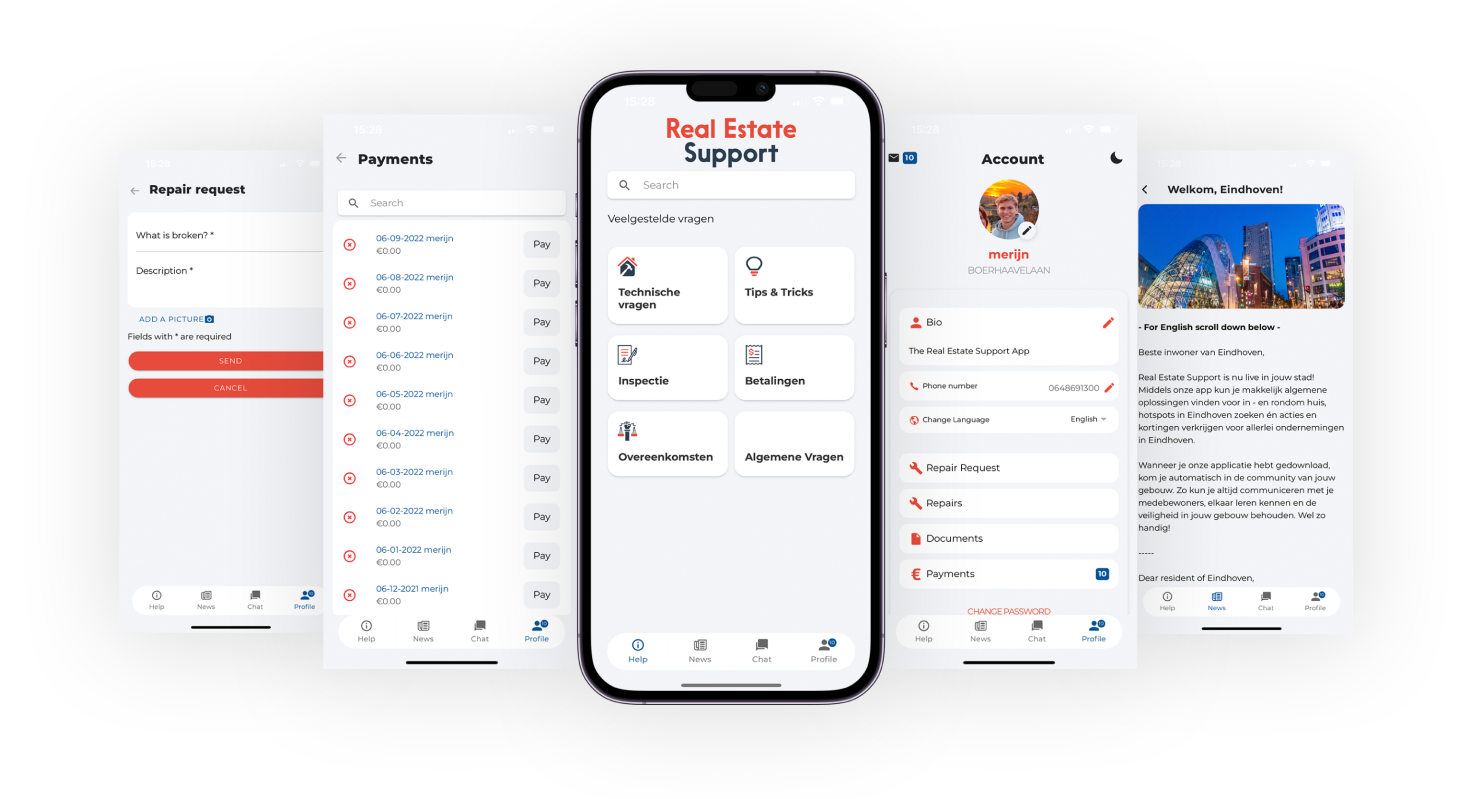 Real Estate support is niet
alleen razendsnel,
maar ook betaalbaar
Het ontwikkelen van een gepersonaliseerde vastgoed applicatie duurt maanden en soms jaren. Om dit in uw project te voorkomen, bieden wij een breed scala aan modules waarmee u uw app in minder dan 30 dagen kunt ontwikkelen. Ook kost het ontwikkelen van een applicatie vaak veel geld, maar wij bieden betaalbare prijzen aan om een uitzonderlijke ervaring voor onze klanten te creëren.
Agenda function
With the modules, it is possible to schedule appointments with your customers, users, or colleagues. It is possible to send a reminder before the appointment. If you have suppliers, they can also be linked and make their appointments with the user. For example, for a repair, the user can request the app and this can be forwarded in the dashboard to a supplier, who can schedule an appointment with the user through chat or email. The user also sees the appointment in the app
Request function
This module makes it possible to keep customers informed when maintenanace is required on a car or other product, for example.
Customer function
Customers and users can be added to the system. You decide which data fields belong to the users, this is always easy to change. For example, think of a name, email, or address data. Furthermore, it is easy to link things to a user; think of contracts, files, communication traffic (chat/email), etc. In addition, the analytical data can be viewed for each user.
Call back function
Forgotten to call back or a call doesn't come at the right time? No problem, just submit a callback request and schedule your call appointments!
Cashflow function
With this module, it is easy to get a clear picture of your costs, turnover, and profit. Through analytical data with graphs, you have a clear overview at a glance. It is also possible to filter; for example, an overview of the number of products sold, only in Q1, can easily be created.
Invoice function
Do you want to display financial flows clearly? This is possible with the invoice module. Invoices can be created, and your company can see what the costs are and how much money is received.
Payment function
With the Youno platform, it is also possible to arrange your payments. These can be one-off, monthly, or daily recurring payments. The client receives in the app, by mail, or by SMS a link with which they can pay. When payment is not made, the system itself starts sending reminders until the payment is made. In addition, there is a clear overview of all payments in the app.
Inspection function
With this module, you can perform inspections. A precreated standard procedure that is easy to carry out via the dashboard or app can then immediately be digitally signed by the user or customer.
User function
You can create users in the system; these are colleagues who will have access to your system. You can assign different roleswith the corresponding permissions. For example, a super admin, who has access to the entire system, or a manager, who only has access to his part of the company.
Chat function
The chat function offers the possibility to chat with customers, users, and members of your team. As a user, you can choose when the chat should be online or offline. Easily chat with a group of employees? This is possible by creating communities! Separate modules can be created per community.
News function
Want to keep your customers, users or staff members informed of the latest developments? This is possible with the news function. All important contributions or developments can be shared in this function. Think of all the major news sites and apps. It is also possible to send news by push notification or mail.
To Do function
With this module, to-do's and matching tasks can be created for yourself or your employees. You can add comments, documents, dates, and deadlines to the tasks, for example.
Document function
With this module, it is possible to create your document formats like google drive or dropbox. It is possible to make certain folders visible in the app as well so that users can find documents again. When an agreement is signed, it is easy to find it in the app.
FAQ function
Through the FAQ, customers can solve problems themselves in no time. The question tree provides answers to various problems or questions, which can alleviate a large part of the support burden. This FAQ can be updated in real-time and analyzed so that you can improve it according to the use of your users.
Location function
It is possible to add different locations to the system. Think, for example, of different buildings that you rent out or different branches that you have. This way you can create a unique environment for each building and tenants from other buildings will see different data. This also applies if you have another branch for which different data applies.
Cloud function
This module ensures that all your data is stored in the cloud.
Supplier function
Not only customers or employees can be linked to the system, but also suppliers. Think, for example, of a handyman or cleaning company. Suppliers can also easily schedule appointments with users or open a chat.
Company function
It is also possible to create companies as individual users. The individual users can then be linked to a company, creating the possibility for companies to have their login to your system and manage all functionalities themselves from there. You can also add data fields here. This allows you to create a clear overview of your customers and the corresponding users.
CRM function
Youno, with its various modules, can serve well as a CRM tool for your company. It makes it possible to bring different processes, communication, data, or actions into one system. Because the system is available online, every colleague has worldwide access to all data.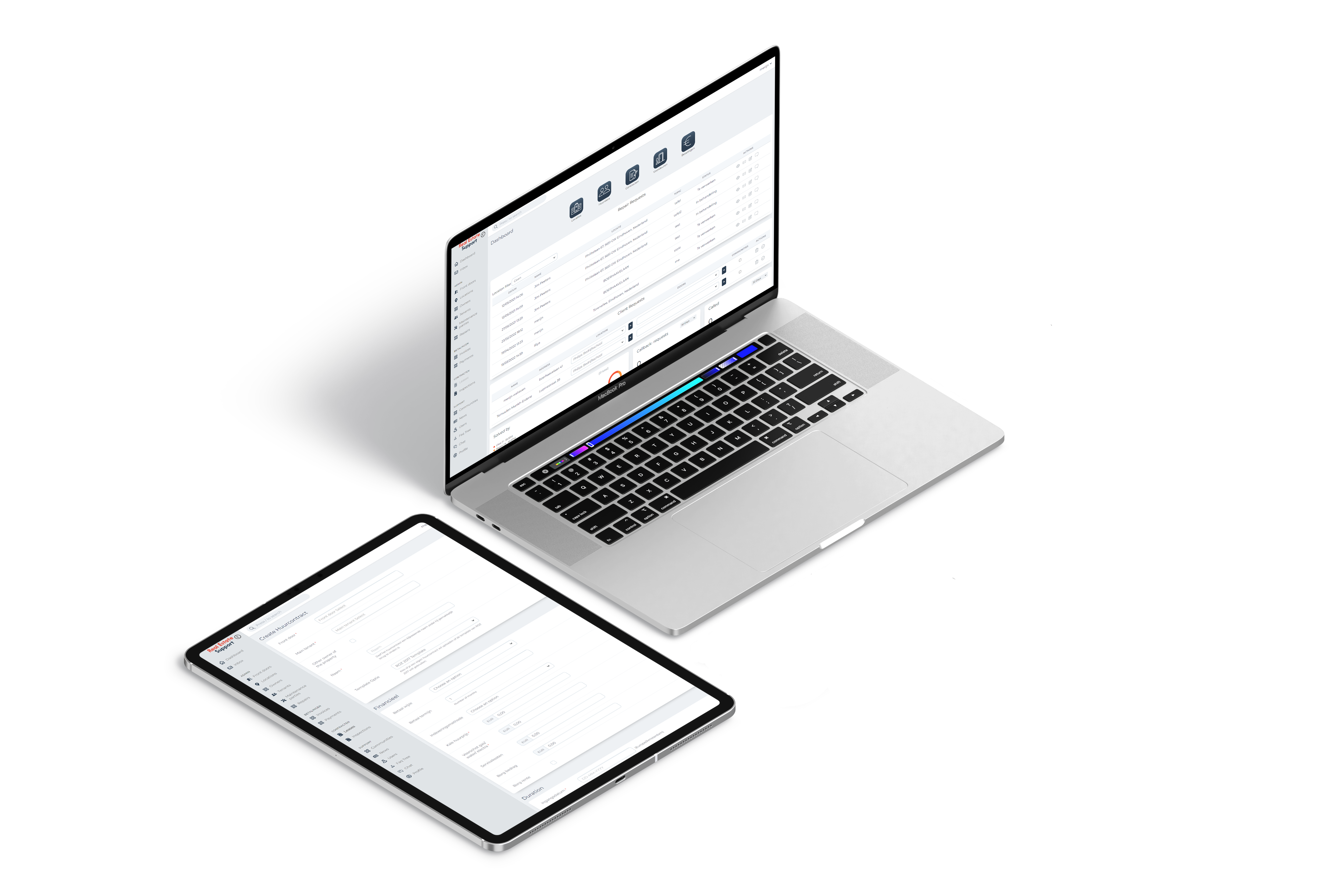 Met één klik al uw
vastgoed zaken beheren
Het Real Estate Support dashboard is een persoonlijk dashboard waar al uw modules met één klik beheerd kunnen worden. Het is ontwikkeld in de huisstijl van uw eigen bedrijf, met aangepaste kleuren, lettertypes en logo's. Alle modules zijn gekoppeld en werken efficiënter dan ooit samen.